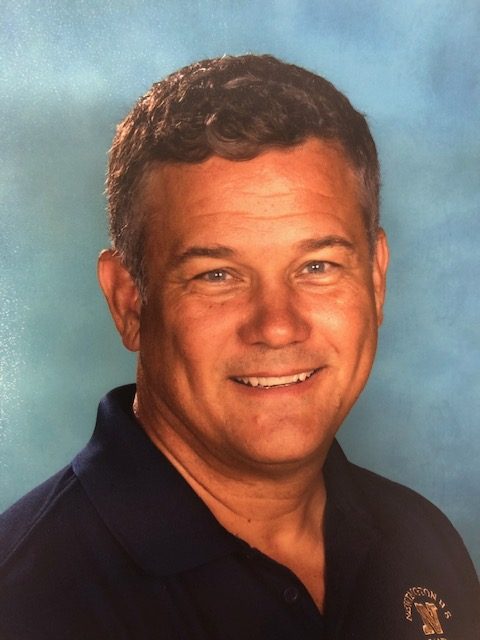 Kenneth Bell Jr. – Director
Kenneth Bell is currently the Director of Bands at Martin Kellogg Middle School and Marching Band Director at Newington High School. Prior to that he was director of bands at Chippens Hill Middle School in Bristol, Newington High School and Litchfield Middle/High School.  His concert and jazz bands have been consistently awarded "superior" ratings at area music festivals.
Prior to beginning his teaching career, Mr. Bell spent four years as trumpet instrumentalist, percussionist and director of ceremonial bands in the US Naval Academy Band, Annapolis, MD. 
Mr. Bell received degrees in music education and performance from the Hartt School of Music and the University of Connecticut.  He is also a member of ASBDA (American School Band Director's Association), CMEA (Connecticut Music Educators Association) and Phi Beta Mu National Band Director's Fraternity.  
Mr. Bell performs around the state and beyond as a professional trumpet player and enjoys working with other bands as a guest clinician and conductor.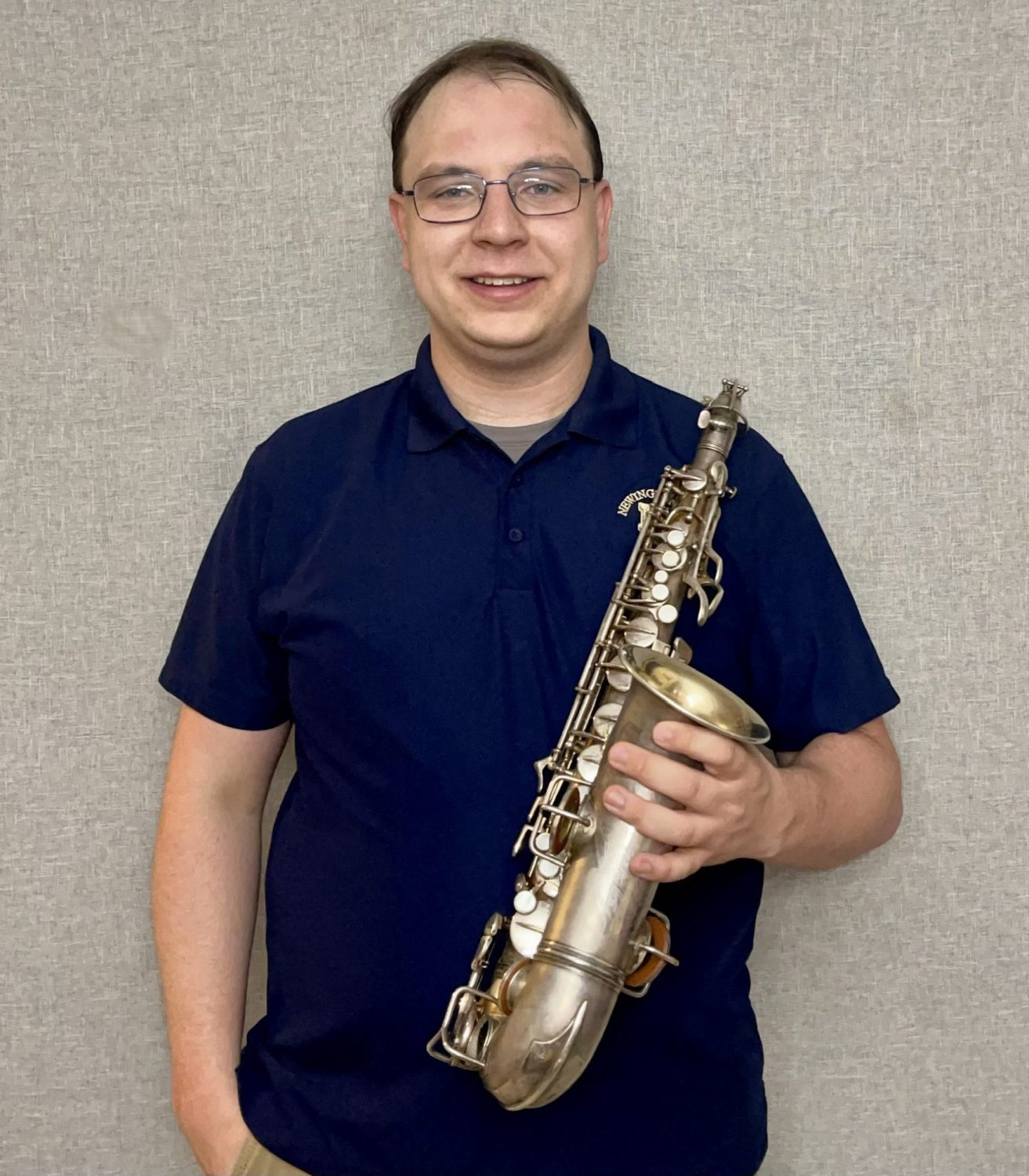 Michael Baril
Michael Baril is a music educator from West Hartford. Michael recently graduated with his Masters of Arts in Curriculum and Instruction from the University of Connecticut. As part of the integrated Bachelor's and Master's program at UConn, Michael student taught with Ken Bell at Martin Kellogg Middle School where he taught 5th-8th grade band and jazz band.  Michael also participated in a graduate internship with Liz Selig at Albert D. Griswold Middle School in which he taught 6th-8th grade general music. In addition to his extensive experience teaching band, chorus, general music, music theory, and music technology in Canton, Southington, and Farmington Public Schools, Michael has been a counselor and instructor with the Great Hartford Summer Jazz Jam, as well as Newington's Summer Band Academy. With a BA in jazz studies from UConn, Michael specializes in woodwinds and Jazz pedagogy and has been teaching privately for 7 years. Michael has performed around the state with numerous groups including Michael Palin's Other Orchestra, Sean Nelson's New London Big Band, the Hartford Jazz Orchestra, and dozens of pit orchestras and theater companies.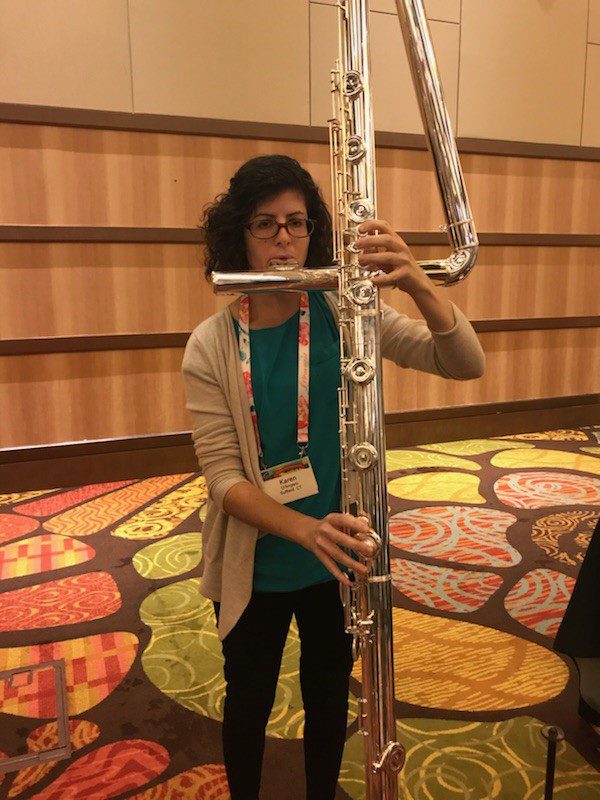 Karen D'Angelo
Karen D'Angelo is the director of beginning band at George Hersey Robertson Intermediate School in Coventry, CT.  In her prior appointments, she taught 6-8th grade band, orchestra, and music technology at CREC Two Rivers Magnet Middle School in East Hartford, CT and began the instrumental music programs at CREC Museum Academy and CREC Reggio Magnet School of the Arts.
Ms. D'Angelo earned her Bachelor of Music Education from the Crane School of Music at SUNY Potsdam and earned her Master of Music Education from the Hartt School.  She plays alto sax with the saxophone ensemble, "Brown Paper Sax".  In 2017, she won the Capitol Symphonic Winds concerto competition on flute and continues to perform with them as an ensemble member.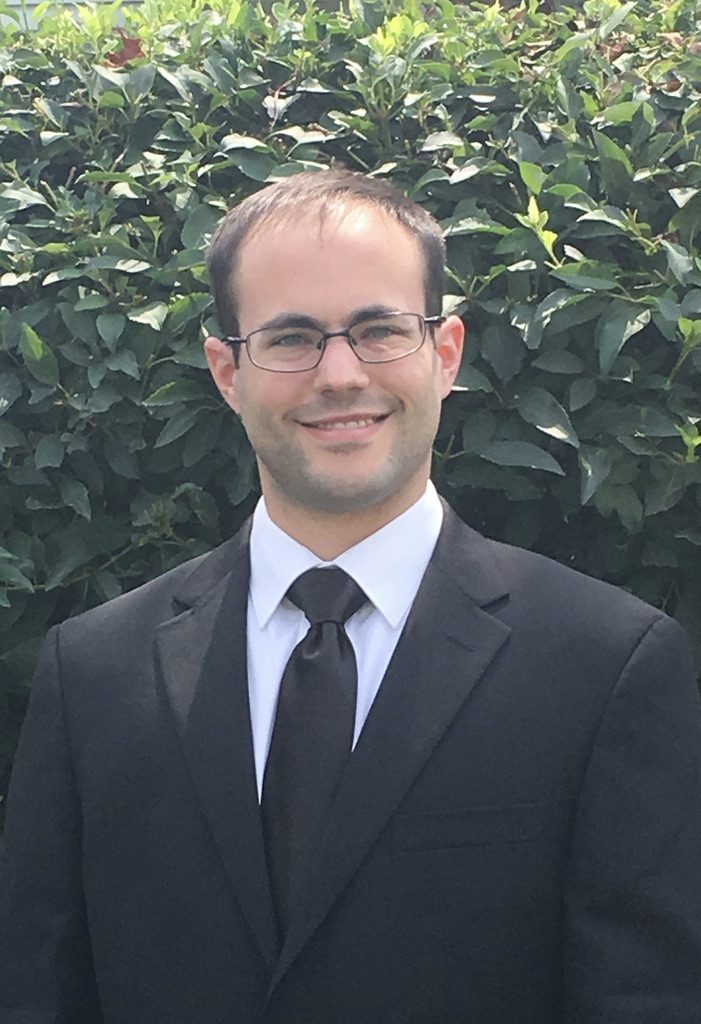 Jacob Humerick
Jacob Humerick is director of instrumental music at the Bristol Arts and Innovation Magnet School in Bristol, CT. At BAIMS, he teaches 6-12 band, along with modern band and beginning strings. In the fall, he assists with the Newington High School Marching Band as the brass and marching tech. Prior to his appointment at BAIMS, Mr. Humerick was co-director of bands at Harry M. Bailey Middle School in West Haven, CT.
Mr. Humerick received his Bachelor Degree in music education from Western Connecticut State University and Masters Degree from The American Band College of Central Washington University, where he performed with Bobby Shew, Allen Vizzutti, Doc Severinsen, The Canadian Brass, among others. 
Mr. Humerick continues to perform on trumpet in the Plainville Wind Ensemble and lead trumpet in the Center Stage Jazz Band. He remains an active member of the Connecticut Music Educators Association.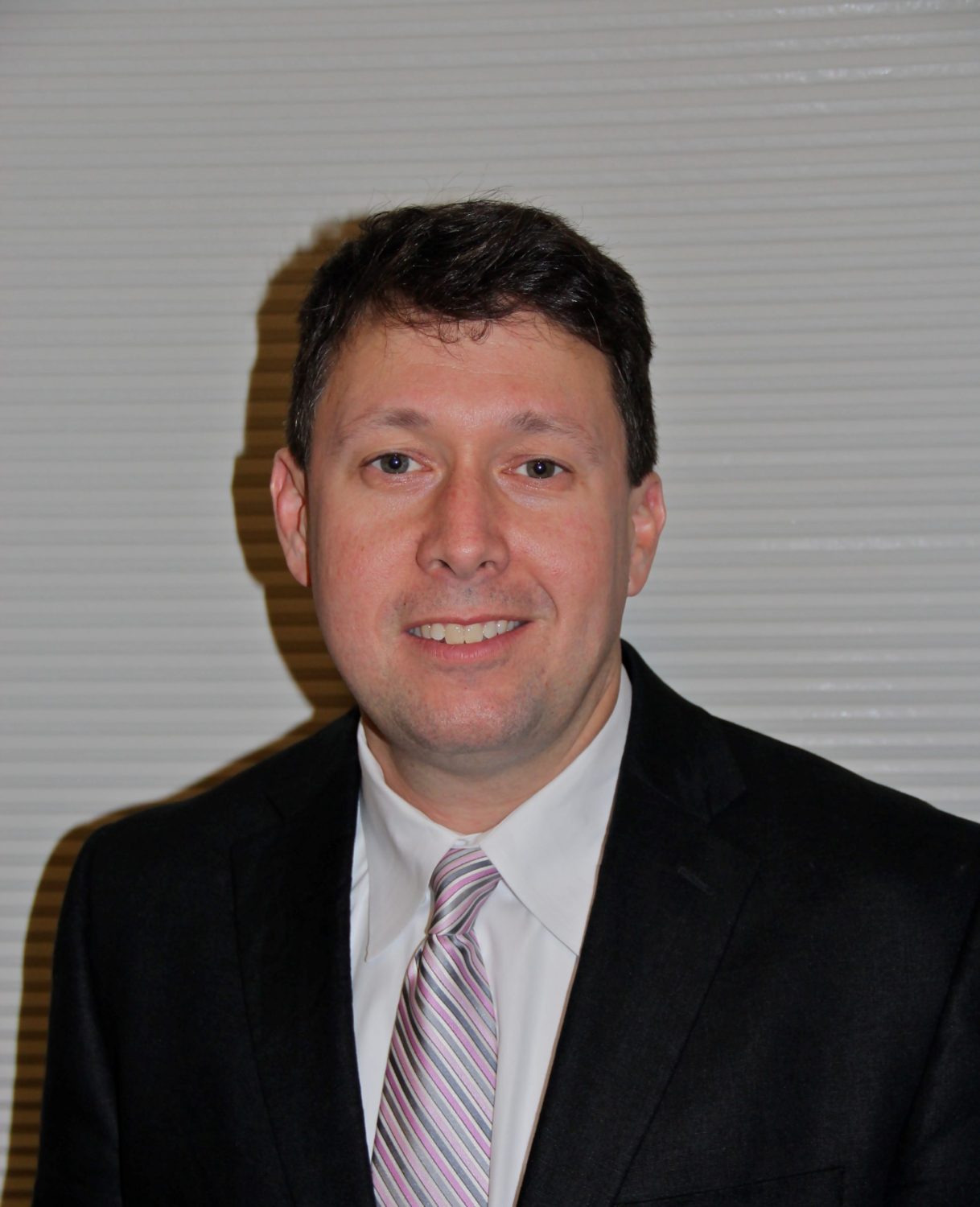 Brian Kelly
Brian Kelly is enjoying his 13th year as the director of bands at John Wallace Middle School.  Each of those years, the John Wallace MS Bands have earned the highest rating awarded at adjudication festivals.  Mr. Kelly was selected as the 2018 Newington Teacher of the year as well as a 2018 CT Teacher of the Year Semifinalist. 
Prior to his appointment at JWMS, Mr. Kelly was the director of instrumental music at Newington High School.  Before coming to Newington, Mr. Kelly was the director of bands in Bristol for 8 years, where he was also the recipient of the district's staff achievement award in 2002 and 2006 for excellence in teaching.  Prior to his appointment in Bristol he was the director of bands at Portland HS for 6 years. 
Mr. Kelly was the recipient of the 1994 Sallie Mae First Class Teacher of the Year for the state of CT and is a member of the professional music organizations: CMEA, ASBDA, and Phi Beta Mu.  He has also been a guest conductor and clinician for a number of honor MS and HS concert band and jazz band festivals throughout CT.  A versatile musician, Mr. Kelly has been performing professionally on trumpet, drum set, piano, and as a singer throughout the East Coast for the past 30 years.